Know the Bounce House Rental Laws in Texas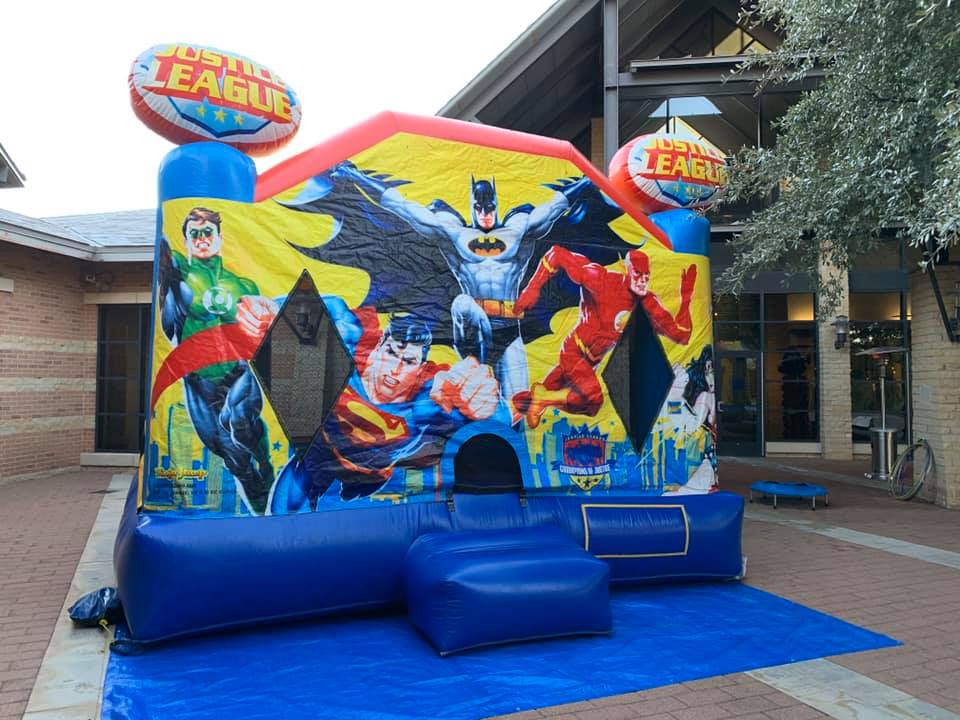 Bounce houses are fun for kids of all ages and a staple at events and parties everywhere. But it's important to know the bounce house rentals laws in your state. So, if you're looking for inflatable rentals in Fort Worth, Dallas County, or the surrounding areas, it's important to know state laws for Texas party rentals.
Here are a few laws to consider when looking to rent jumpers in Texas.
Legal Definition
Let's start with the basics. Texas state law actually categorizes bounce houses as amusement rides. Normally when we think of amusement rides, we think of fixed structures which would fall under Class A, but there is also another class (B) which covers rides that are movable or inflatable. So, when you're looking for Grand Prairie bounce house rentals make sure they are following all laws and regulations listed here for amusement rides.
Insurance Coverage
Texas party rental companies need to be certified for your protection as well as theirs. There are two parts to being certified:
Active insurance: A bounce house rental company in Texas must have coverage for $1,000,000 for any bodily injury that may occur and another $500,000 for potential property damage. Without this much money available for coverage, the rental company can't be certified by the state.
Annual Safety Inspections: In order to be certified, bounce house rentals laws state that companies also need to have annual safety inspections. These must be done annually if they will be considered out of compliance and will no longer be certified.
Safety Regulations
Annual safety inspections are required for a company to be certified, however different insurance companies have their own safety standards that must be met to receive coverage. Some rules, however, are universal. For example, the inspection must include every inflatable available from the rental company. So, if you're looking for Texas party rentals find one that is certified and be confident knowing it is fully inspected annually.
Local and Venue Regulations
While it's unlikely that inflatable rentals in Fort Worth would have different regulations than bounce house rentals in another community, it's possible. Always be sure to check with your local officials to make sure that you know of any other regulations that aren't state-wide.
Venues also have individual regulations as well. So if you're looking to rent jumpers for a party at a venue, make sure that they have the space, surface, and everything necessary to set up the bounce house.
Injuries
We don't want to think about anyone getting hurt, but unfortunately it can happen. According to bounce house rental laws it is your responsibility to report any injury that occurs while using any party rentals. These reports are filed with the state and used to ensure that companies are following all safety rules.
A Safe Bounce House Rental Company
Afford-A-Bounce is fully compliant with the bounce house regulations in Texas. If you're looking for an inflatable party rental in the Greater Fort Worth area, we invite you to contact us today!