How To Plan a Kids Birthday Party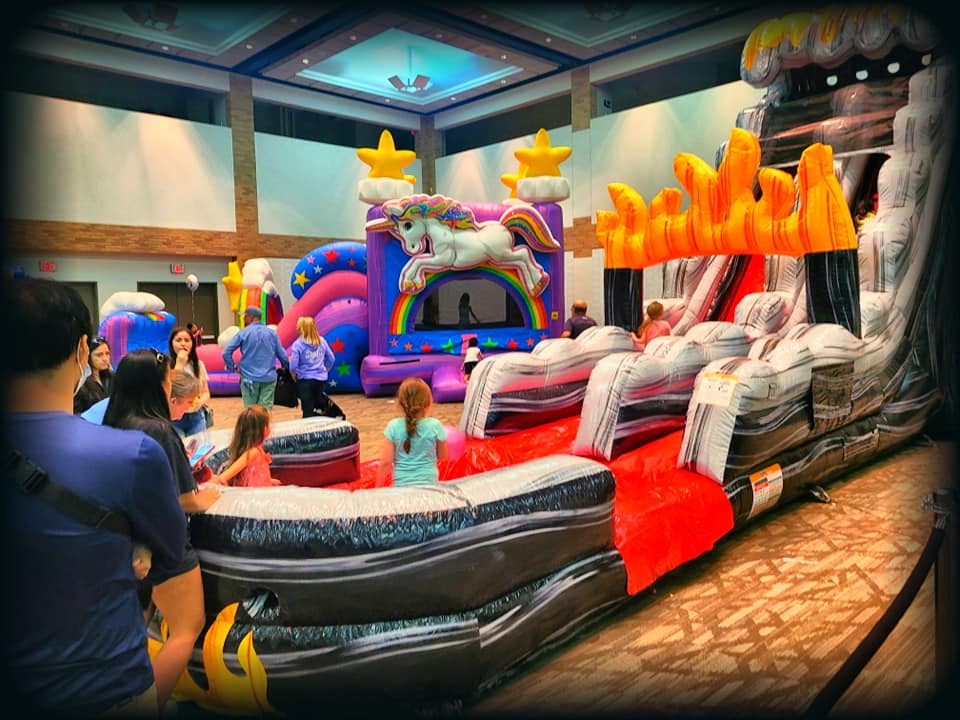 Every parent wants to give their little ones a birthday party with fun memories that will last them a lifetime. However, organizing a remarkable occasion requires careful thought and preparation. From choosing the perfect theme to ensuring a smooth execution, every detail is crucial in creating an unforgettable celebration for your child.
If you're seeking kids' birthday party ideas and need guidance on organizing the perfect event, you've come to the right place. In this comprehensive guide, we'll provide a helpful kids birthday party checklist and creative ideas to make your little one's special day extraordinary.
The Ultimate Kids Birthday Party Checklist
Whether you're a seasoned party planner or embarking on your first venture, this guide will be a valuable resource to plan a successful event. 
Select the Theme 
When planning a kid's party, the first item off your checklist is to choose a theme for the occasion. It sets the tone for the entire party and can influence everything from the decorations to the activities. 
To select the perfect theme, consider your child's interests and hobbies. A magical princess party, an action-packed superhero extravaganza, a whimsical under-the-sea adventure – the possibilities are endless! Once you have a motif, you can start brainstorming ideas for food, decorations, and games that align with the theme.
Choose the Date
Carefully select a suitable date and time for your family and the guests. Consider factors such as the weather and availability of relatives and friends. Weekends are generally the best time to host a birthday party, but you may want to avoid holidays or other events that conflict with your plans.
Choose the Venue
Select a venue that can accommodate the number of guests you plan to invite and the activities you plan to do. Hosting the party at home allows for flexibility and a personalized touch. However, if you prefer a different setting, explore other options like local parks, community centers or indoor play areas.
You'll want to choose a venue that is easily accessible and has ample parking. If you plan on serving food and drinks, you'll also want to ensure the location allows outside catering or has its food options. 
Plan the Decorations 
Now, it's time for the most fun part of knowing how to plan a kids birthday party: the decorations!
Remember the party's theme; this will help you choose the appropriate colors, patterns and designs that tie everything together. You can start by selecting key pieces, such as balloons and streamers, that match the party's color scheme. These items will create a festive atmosphere and set the tone for the celebration.
You can also consider DIY options like handmade signs to add a personal touch. Additionally, you can get creative with decorations by incorporating your child's favorite characters, animals or activities. Consider transforming ordinary objects into themed decor, like turning mason jars into princess-themed luminaries or utilizing beach toys for an ocean-themed party.
Plan the Activities
Choosing appropriate activities is vital to keeping the little ones entertained when searching for kids' birthday party ideas. The following are some games to consider:
Musical Chairs
This timeless game always brings laughter and excitement to an occasion. To play, arrange chairs in a circle, with one less chair than the number of players. Play music and have the children walk around the chairs. When the music stops, everyone must quickly find a chair to sit on. The one left standing is out, and a chair is removed for the next round. The last child remaining wins!
Pin the Tail on the Donkey
This beloved game adds an element of fun and anticipation to birthday parties. It requires a large poster of a donkey without a tail and a separate paper tail for each player. Blindfold one child at a time and spin them around a few times before they attempt to pin the tail on the donkey. The child who places the tail closest to the correct spot wins a prize.
Potato Sack Race
A sack race is a classic outdoor activity that promotes competitive spirit and encourages active play. All you need are burlap sacks and a clear space to race on. Divide the kids into teams and have them line up at the starting line. On the count of three, they must hop inside their sacks and race to the finish line. The first team to have all their members cross the finish line wins the race.
Treasure Hunt
Create an exciting treasure hunt by hiding clues or objects around the party area. Give each child a clue that leads them to the following location until they find the ultimate treasure. You can make the clues as straightforward or as complex as you like, depending on the age range of the kids. Just make sure to have enough prizes for everyone so no one feels left out.
Bounce Houses
No kids birthday party checklist is complete without an open play option, and what better way to have unstructured playtime than to enjoy bounce houses. They come in various sizes and designs, making them versatile for any party theme. These fun, inflatable structures offer hours of entertainment for children, allowing them to burn off that excess energy and jump to their heart's content.
Safety should always be your top concern when searching for bounce house rentals. Therefore, hiring a reputable company that follows safety guidelines and provides proper set-up is crucial. Look for companies that have been in business for a while with good customer reviews and ratings. Feel free to ask the rental company for references from previous customers. Then reach out to the clients and inquire about their experience with the company's services, safety measures and overall satisfaction.
Set a Budget
When researching the critical points on how to plan a kids birthday party, you'll be presented with so many exciting ideas. It's easy to forget your budget, which may cause you to overspend. Therefore, allocating a specific amount of funds is crucial when looking for kids birthday party ideas, as it helps you keep your expenses in check.
You can plan a fantastic kids' birthday party without breaking the bank by setting a budget and making conscious spending decisions. It's all about finding a balance between your child's expectations, your financial capabilities and creative solutions that bring joy to everyone involved.
Add a Fun Element by Hiring a Bounce House
Organizing a memorable occasion for their child is a rewarding experience for every parent. Just follow our checklist on how to plan a kids birthday party to guarantee a successful celebration. The entire process might be stressful, but finding joy in the time we invest in children is vital. With careful planning, attention to detail and a sprinkle of creativity, you can plan a birthday party that will make your kid feel loved and cherished.
Make the occasion even more special with Afford a Bounce. Our bounce house rentals are a fantastic option for those looking to add fun and excitement to their event. Contact us today.