What You Need to Know About Renting an Inflatable Water Slide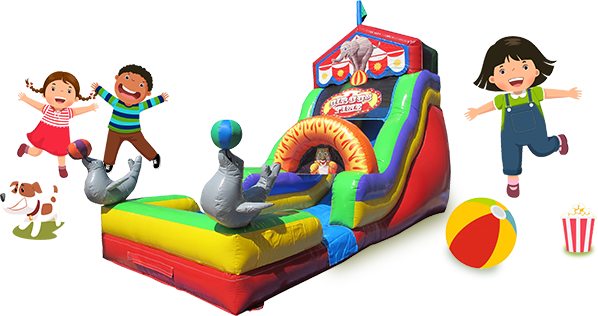 Inflatable water slides are a fun option for any gathering where you want to keep people entertained. Whether you rent a small "Frozen" water slide for a child's themed birthday or you choose a large double slide for a family reunion or other large gathering, the water slide is sure to be a hit with both kids and adults alike.
It's easy to find the right affordable inflatable water slides for your event, but there are some important things to keep in mind before you pay that deposit.
Flat, Smooth Ground
If you're looking into inflatable slide rentals, consider the ground where you plan to put the slide. It doesn't have to be perfectly level, but if the grade is more than seven or eight inches per ten feet the slope is probably too steep.
Grass is ideal, but inflatable slides can typically be set up on flat concrete or asphalt, too. The type of surface will determine the type of anchors used to secure the slide. Spikes that range from 12 to 30 inches long may be used to anchor the slide into the ground, so make sure there aren't water pipes or other buried lines beneath it.
Slide Size and Available Space
Our Dallas water slide rentals are available in compact sizes suitable for a toddler's small birthday party or larger models ideal for things like corporate retreats, church group meetings, family reunions and other events. Ask about the weight limits and a maximum capacity of each slide to be sure it's suitable for your gathering.
Companies that offer inflatable slide rentals will have the dimensions of their slides readily available. Make sure the slide fits but also that there's enough space around it for people to safely use it while allowing plenty of room for other activities. Don't forget to consider its height. Some larger models can reach up to 30 feet high, so be sure there are no obstacles like overhangs or low tree branches in the way.
Access to Water and Electricity
Unlike the typical backyard inflatable toy that you blow up once and use for days, large inflatable slides require electricity to inflate and use. Because of their size they need to be plugged in so the blowers inside can keep them perfectly inflated and safe. Companies that offer Dallas water slide rentals will not only deliver and set up your slide, but they'll supply the right heavy-duty extension cords as part of your rental to make sure it operates safely. If your location isn't close enough to an electricity source, they should have generators available for you to rent.
You'll also need to put the slide near a source of running water, but don't let lack of access to water stop you. Many affordable inflatable water slides can be used dry, and can provide a lot of fun for gatherings where there's no access to water or where cooler weather prevents any kind of water-based activities.
If you'll keep these things in mind, it'll be easy to choose a water slide that's sure to make your event fun and memorable for everyone. For more information about the process, contact our party rental team at Afford-A-Bounce today!